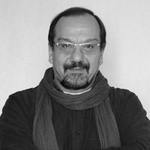 Integrative Neuroscience and Cognition Center - CNRS UMR 8002
CNRS, Université de Paris
45 Rue des Saints Pères
75270 Paris Cedex 06
France
Fax : +33 (0) 1 42 86 XX XX
Dr. Selim
Eskiizmirliler
MCF HDR U.Paris Diderot
Vision


Recent Publications
Articles
Piozin C, Altamira GH, Simon C, Lavrard B, Audran JY, Waszak F, Eskiizmirliler S.

Motion prediction for the sensorimotor control of hand prostheses with a brain-machine interface using EEG

.

10th International Winter Conference on Brain-Computer Interface (BCI)

,

2022

, pp.

1-8

.
Lambert FM, Bacqué-Cazenave J, Le Seach A, Arama J, Courtand G, Tagliabue M, Eskiizmirliler S, Straka H, Beraneck M.

Stabilization of Gaze during Early Xenopus Development by Swimming-Related Utricular Signals.

Curr Biol

,

2020

.
Tagliabue M, Ciancio AL, Brochier T, Eskiizmirliler S, Maier MA.

Differences between kinematic synergies and muscle synergies during two-digit grasping.

Front Hum Neurosci

,

2015

.
Chapter
Tagliabue M, Francis, N, Hao Y, Duret M, Brochier T, Riehle A, Maier MA, Eskiizmirliler S.

Estimation of two-digit grip type and grip force level by frequency decoding of motor cortex activity for a BMI application

.

Proceedings of The 17th International Conference on Advanced Robotics (ICAR) 27 -31 July, 2015 Istanbul, Turkey

,

Sinan Kalkan, Uluç Saranlı

-

ICAR International Conference

, pp.

308

-

315

,

2015

.
Speech communication