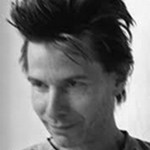 Integrative Neuroscience and Cognition Center - CNRS UMR 8002
CNRS, Université de Paris
45 Rue des Saints Pères
75270 Paris Cedex 06
France
Fax : +33 (0) 1 42 86 XX XX
Recent Publications
Articles
Bernard-Espina J, Beraneck M, Maier MA, Tagliabue M.

Multisensory Integration in Stroke Patients: A Theoretical Approach to Reinterpret Upper-Limb Proprioceptive Deficits and Visual Compensation.

Front Neurosci

,

2021

,

15

, pp.

646698

.
Moulton E, Galléa C, Kemlin C, Valabregue R, Maier MA, Lindberg P, Rosso C.

Cerebello-Cortical Differences in Effective Connectivity of the Dominant and Non-dominant Hand during a Visuomotor Paradigm of Grip Force Control.

Front Hum Neurosci

,

2017

,

11

, pp.

511

.
Lindberg PG, Sanchez K, Ozcan F, Rannou F, Poiraudeau S, Feydy A, Maier MA.

Correlation of force control with regional spinal DTI in patients with cervical spondylosis without signs of spinal cord injury on conventional MRI.

Eur Radiol

,

2015

.
Tagliabue M, Ciancio AL, Brochier T, Eskiizmirliler S, Maier MA.

Differences between kinematic synergies and muscle synergies during two-digit grasping.

Front Hum Neurosci

,

2015

.
Lindberg PG, Feydy A, Maier MA.

White matter organization in cervical spinal cord relates differently to age and control of grip force in healthy subjects

.

J Neurosci

,

2010

.
Chapter
Tagliabue M, Francis, N, Hao Y, Duret M, Brochier T, Riehle A, Maier MA, Eskiizmirliler S.

Estimation of two-digit grip type and grip force level by frequency decoding of motor cortex activity for a BMI application

.

Proceedings of The 17th International Conference on Advanced Robotics (ICAR) 27 -31 July, 2015 Istanbul, Turkey

,

Sinan Kalkan, Uluç Saranlı

-

ICAR International Conference

, pp.

308

-

315

,

2015

.
Speech communication