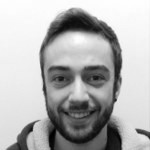 Integrative Neuroscience and Cognition Center - CNRS UMR 8002
CNRS, Université de Paris
45 Rue des Saints Pères
75270 Paris Cedex 06
France
Fax : +33 (0) 1 42 86 XX XX
Recent Publications
Articles
Richevaux L, Schenberg L, Beraneck M, Fricker D.

In Vivo Intracerebral Stereotaxic Injections for Optogenetic Stimulation of Long-Range Inputs in Mouse Brain Slices.

J Vis Exp

,

2019

(

151

).
Huang LW*, Simonnet J*, Nassar M, Richevaux L, Lofredi R, Fricker D.

Laminar Localization and Projection-Specific Properties of Presubicular Neurons Targeting the Lateral Mammillary Nucleus, Thalamus or Medial Entorhinal Cortex

.

ENeuro

,

2017

.