Speaker
Melissa Bowerman

Lecturer in Bioscience, Institute for Science and Technology, Keele University UK

Lecturer in Bioscience at the Keele University School of Medicine, a Group Leader at the Institute for Science and Technology in Medicine and a Group Member of the Wolfson Centre for Inherited Neuromuscular Disease in Oswestry
Date
12 May 2022
Expired!
Time
14 h 30 min - 15 h 30 min
Labels
Neuroscience Seminar Series
Combining bioinformatic and drug repurposing approaches to develop second-generation therapies for spinal muscular atrophy, by Melissa Bowerman
Summary Combining bioinformatic and drug repurposing approaches to develop second-generation therapies for spinal muscular atrophy
Spinal muscular atrophy (SMA) is a devastating childhood disease caused by loss of function of the survival motor neuron (SMN) gene, leading to the death of nerve and muscle cells. The first SMN gene replacement therapies have recently been approved by the regulatory bodies in the United States of America and Europe. These drugs, aimed at putting SMN back into cells, provide significant improvements in quality of life and life expectancy of SMA patients. However, it is now clear that SMN gene replacement treatments are unfortunately not a cure and their success is highly dependent on the age and disease severity of the SMA patient. Furthermore, SMN gene replacement therapies are extremely expensive, which has limited their availability to all patients worldwide, including in the UK. Therefore, additional affordable treatments need to be developed that can be used alongside SMN gene replacement therapies. We have recently shown that treating SMA mice with the steroid-like drug prednisolone improves their muscle health, weight and survival. However, long-term use of high doses of prednisolone can have unwanted side effects. We have therefore identified additional commercially available and affordable drugs that have the same predicted effects as prednisolone in muscle but with less reported negative side effects. We thus propose to evaluate the therapeutic potential of our top three drug candidates in cell and animal models of SMA. Our ultimate goal is to develop muscle-specific therapies that can be combined with existing SMN gene replacement treatments to improve the health of all SMA patients.
Short Biography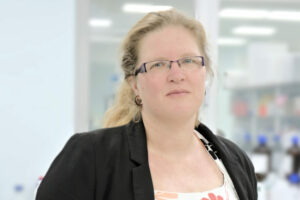 Dr Bowerman is a Lecturer in Bioscience at the School of Medicine and a group member of the Wolfson Centre for Inherited Neuromuscular Disease in Oswestry. Dr Bowerman completed her Ph.D. (2006-2012) in Dr Rashmi Kothary's laboratory (Ottawa Hospital Research Institute (OHRI)/University of Ottawa, Canada) where she held a CIHR Frederick Banting and Charles Best doctoral award and received the OHRI Dr. Ronald G. Worton Researcher in Training Award. Dr Bowerman then joined Dr Cedric Raoul's laboratory at the Institut des Neurosciences de Montpellier in France as an EMBO Long-Term Fellow (2012-2014). From 2014-2016, Dr Bowerman was a postdoctoral research assistant at the University of Oxford in Professor Matthew Wood's group. In October 2015, Dr Bowerman was the recipient of a Junior Research Fellowship at Somerville College, University of Oxford (2015-2017). In January 2016, Dr Bowerman was awarded and SMA Trust Career Development Fellowship at the University of Oxford.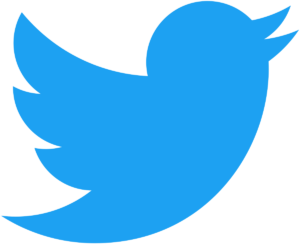 @BowermanNMD
Team's web site