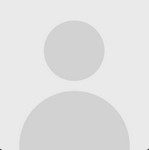 Integrative Neuroscience and Cognition Center - CNRS UMR 8002
CNRS, Université de Paris
45 Rue des Saints Pères
75270 Paris Cedex 06
France
Fax : +33 (0) 1 42 86 XX XX
Recent Publications
Articles
Herbin M, Simonis C, Revéret L, Hackert R, Libourel PA, Eugène D, Diaz J, de Waele C, Vidal PP.

Dopamine Modulates Motor Control in a Specific Plane Related to Support.

PLoS One

,

2016

.
Alterio J, Masson J, Diaz J, Chachlaki K, Salman H, Areias J, Al Awabdh S, Emerit MB, Darmon M.

Yif1B Is Involved in the Anterograde Traffic Pathway and the Golgi Architecture.

Traffic

,

2015

,

16

(

9

), pp.

978-93

.
Yuseff MI, Reversat A, Lankar D, Diaz J, Fanget I, Pierobon P, Randrian V, Larochette N, Vascotto F, Desdouets C, Jauffred B, Bellaiche Y, Gasman S, Darchen F, Desnos C, Lennon-Duménil AM.

Polarized Secretion of Lysosomes at the B Cell Synapse couples Antigen Extraction to Processing and Presentation

.

Immunity

,

2011

.