Speaker
Jean Lorenceau

Dr at INCC (Integrative Neuroscience and Cognition Center)- UMR8002, Vision Group
Date
30 Nov 2020
Expired!
Time
11 h 00 min - 23 h 00 min
Labels
INCC Seminar Series
Visual motion binding: from moving contours to object motion, a "Diamond story", by Jean Lorenceau
Due to the current lockdown, you can participate to this seminar by streaming on ZOOM.
https://u-paris.zoom.us/j/86798991931?pwd=TEpYWjJzWmZJQVFURnRpNHFRQXdzQT09
ID de réunion : 867 9899 1931
Code : 031607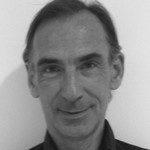 Summary:
At early stages, cortical visual neurons sample the environment through receptive fields of limited size, which entails uncertainties and ambiguities, with moving objects in particular. We however perceive objects and scenes that recruit large neuronal populations, whose responses must be combined (or not) to yield coherent and reliable visual percepts. The talk will review psychophysical and imaging studies designed to uncover the, still debated, underlying "integration/segregation" mechanisms at stake, starting with elementary moving contours up to complex moving stimuli.
Speaker's Short biography & publications:
Research director at the CNRS in the Vision Team of the INCC, Jean Lorenceau joined the CNRS in 1987, after a PhD in psychophysiology at Sorbonne Universtiy (Paris VI at the time). He joined the "Laboratoire de Psychologie Experimentale", and then successively worked at the College de France (LPPA, A. Berthoz), at the UNIC (Y. Fregnac), at the LENA (B. Renault) and ICM (L Garnero), at the LSP (P. Mamassian, ENS) and at the Institut de la Vision (J. Sahel) before joining the INCC. During this period he developed research on vision using a multidisciplinary approach. Amongst other findings, he invented a device allowing to "write in cursive with the eyes". He has been the director of the RISC ("Relais d'information sur les sciences de la cognition") for 20 years, and has been in charge of different networks aiming at promoting cognitive sciences. With colleagues, he created the "Fondation Cognition" (2010), and promoted the creation of the "Carnot Cognition" supported by the ANR, which now groups 22 French laboratories. His present work focuses on eye-movement and pupillary activity with a clinical perspective.
https://incc-paris.fr/people/jean-lorenceau/