Speaker
David Hansel

INCC-UMR 8002 CNRS/Université de Paris, Paris, France
Date
14 Dec 2020
Expired!
Time
11 h 00 min - 12 h 00 min
Labels
INCC Seminar Series
Theory of Orientation Selectivity in Mouse Primary Visual Cortex, by David Hansel
Due to the current lockdown, you can participate to this seminar by streaming on ZOOM.
Abstract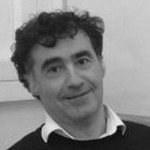 The connectivity principles underlying the emergence of orientation selectivity in the primary visual cortex (V1) of mammals lacking an orientation map (such as rodents and lagomorphs) are poorly understood. We present a computational model in which random connectivity gives rise to orientation selectivity that matches experimental observations. The model predicts that mouse V1 neurons should exhibit intricate receptive fields in the two-dimensional frequency domain, causing a shift in orientation preferences with spatial frequency. We find evidence for these features in mouse V1 using calcium imaging and intracellular whole-cell recordings.
Short biography :David Hansel is Senior Researcher at CNRS and co-group leader of the "Cerebral dynamics, Plasticity and Learning" at INCC. Ph.D in theoretical physics he has been working in theoretical neuroscience since 1988. His expertise includes the modeling of large neuronal networks to investigate the mechanisms underlying emergence of synchronous activity, the selective response of neurons in V1, the persistent activity observed in prefrontal cortex in working memory tasks and the collective dynamics in basal ganglia in relation to the functions and dysfunctions of this structure. He is a visiting professor at the Hebrew University of Jerusalem and has been visiting scientist at HHMI Janelia Research Campus. Together with Carl van Vreeswijk, he has founded the online "World Wide Theoretical Neuroscience Seminar" (www.wwtns.online).  His research has been supported by ANR, NSF, CNRS as well as European commission and HFSP grants.